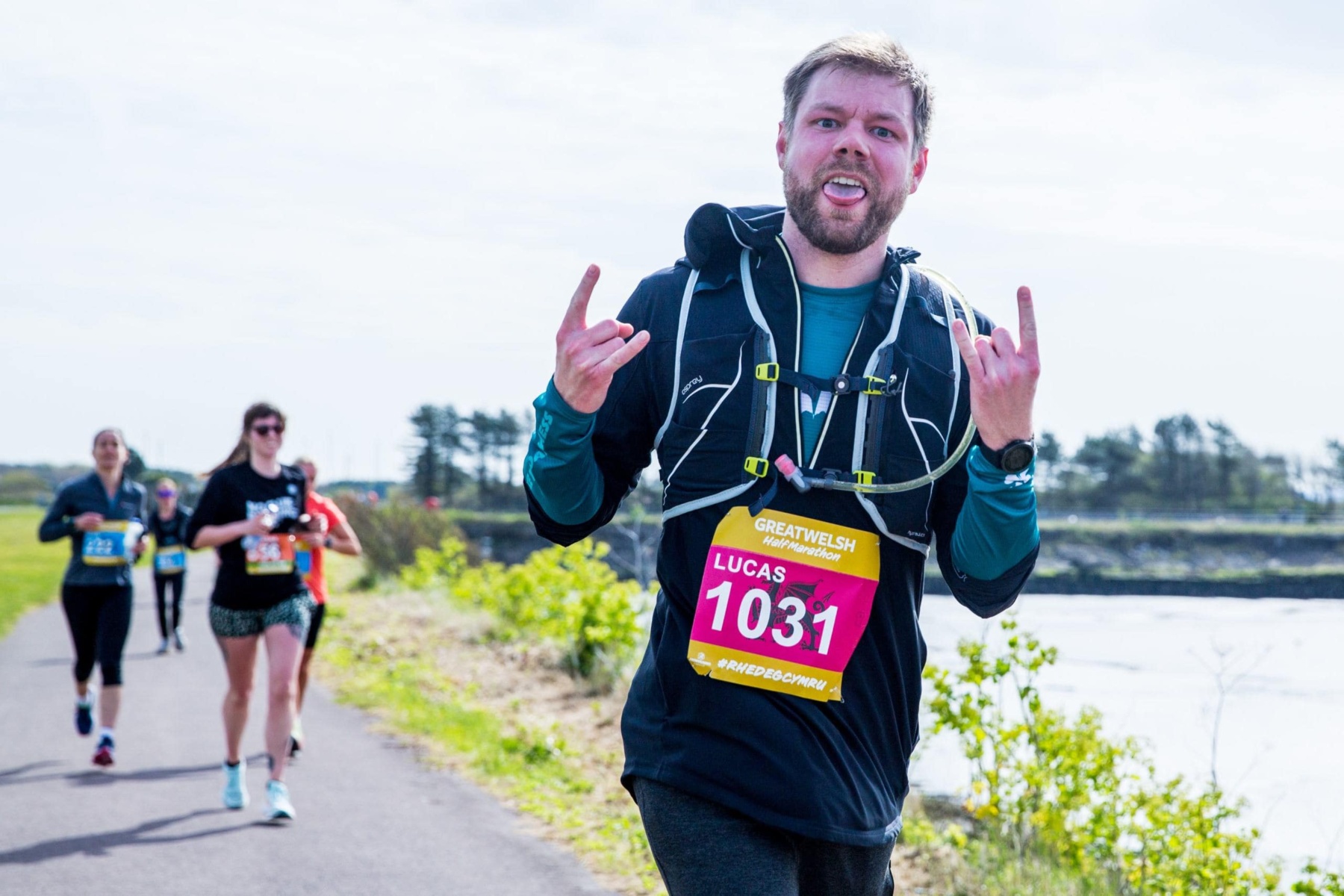 Front Runner Events is going greener to reduce the carbon footprint and minimise the environmental impact across its events. Over a number of years, several trials have been undertaken to remove all unnecessary waste and plastic from its events, which has resulted in considerable reductions and improvements.
The goal is now to go a step further and make more improvements that will be clear and evident to all race participants and event stakeholders. The first of these changes will take place at our first event of the year, the 2Wish Great Welsh Marathon and we aim to roll these measures out across all events as we look to continually improve and reduce our environmental impact.
For 2023, some of the initiatives we will include are: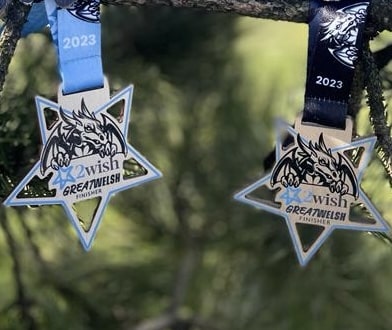 Providing medals that are made from recycled or renewable materials.
All wood used in medals is sourced from FCS-certified sources and ensures that the timber used supports responsible forestry.
Removing finisher's t-shirts from our events. (These are predominantly imported from the EU and beyond and made from virgin polyester).
Options for runners to plant a tree with TREES NOT TEES.
Providing lead cyclists and lead electric vehicles wherever possible.
Providing smaller capacity water bottles (sourced locally and made from at least 30% recycled materials) that are also fully recyclable
Providing recycled bibs that can be disposed of with clothing recycling lines.
Increasing recycling rates across our events by encouraging and supporting the collection and recycling of all event-generated waste by our ploggers and volunteers.
Encouraging more runners to use hydration packs to help reduce the number of bottles needed.
Encouraging runners to car share, cycle or walk to our events.
Working with our supply chain to provide reusable and sensibly sourced materials across our events and ensuring that all event materials, signage and banners are reused.
Donating any food surplus to food banks
Working with more local and indigenous suppliers to further reduce our transportation impact.
Since 2016, the measures began by reducing a considerable amount of plastic from the events, such as the removal of cellophane wrapping on all medals. Front Runner Events have continued to reduce the waste generated by the events which have not impacted runners, stakeholders or the overall event experience. The aim is to continue working with event stakeholders to remove all unnecessary waste across the events portfolio.
As event organisers, we understand our responsibility to the local and wider environment and have always approached this seriously. With this in mind, we hope that everyone who attends our events will support our pledge to GO GREENER, whether it's making small steps like using a hydration pack or VOLUNTEERING to become a plogger, or even ensuring that the correct bins are used to assist with recycling – every step helps!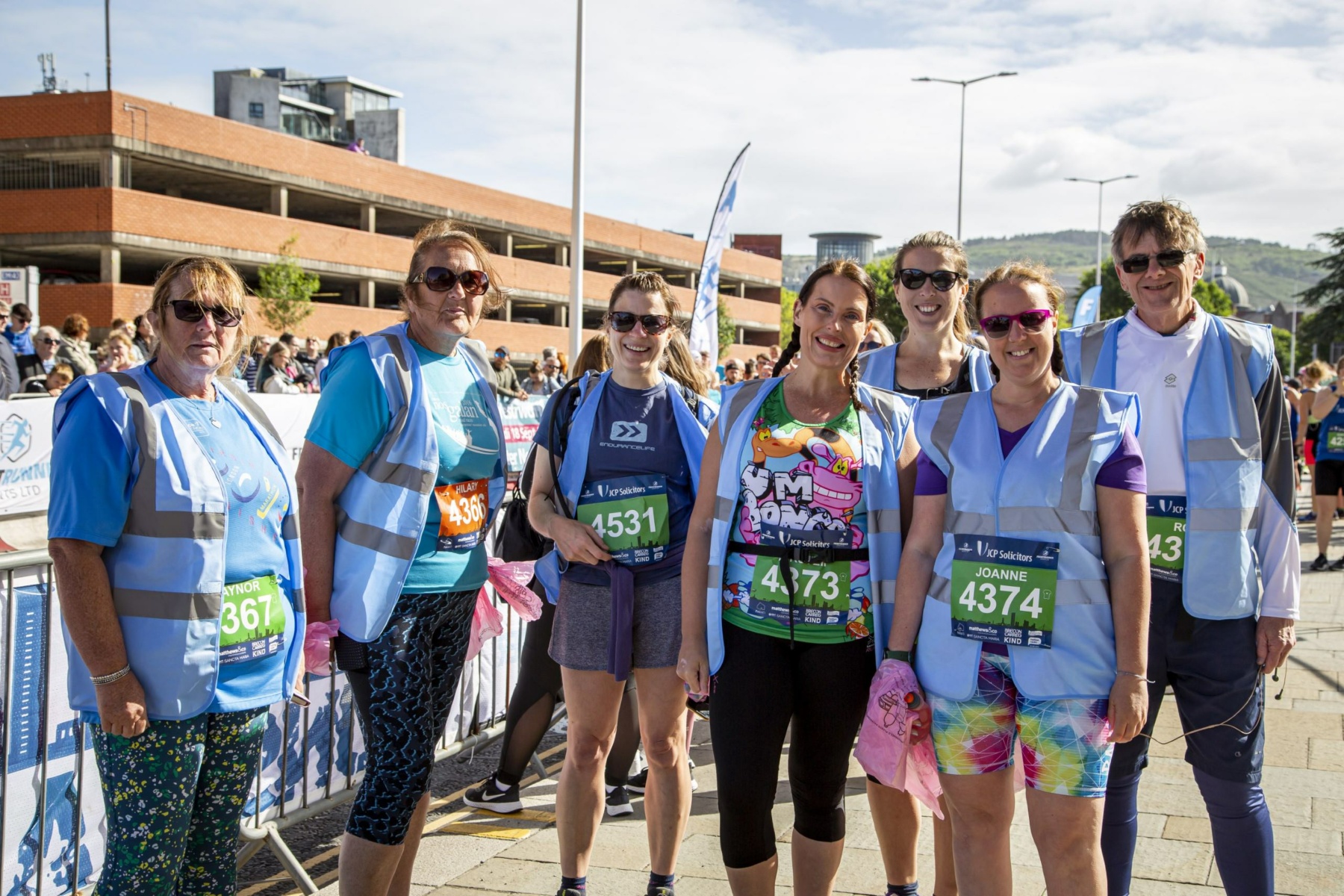 To read more about the Front Runner Events sustainability measures CLICK HERE.